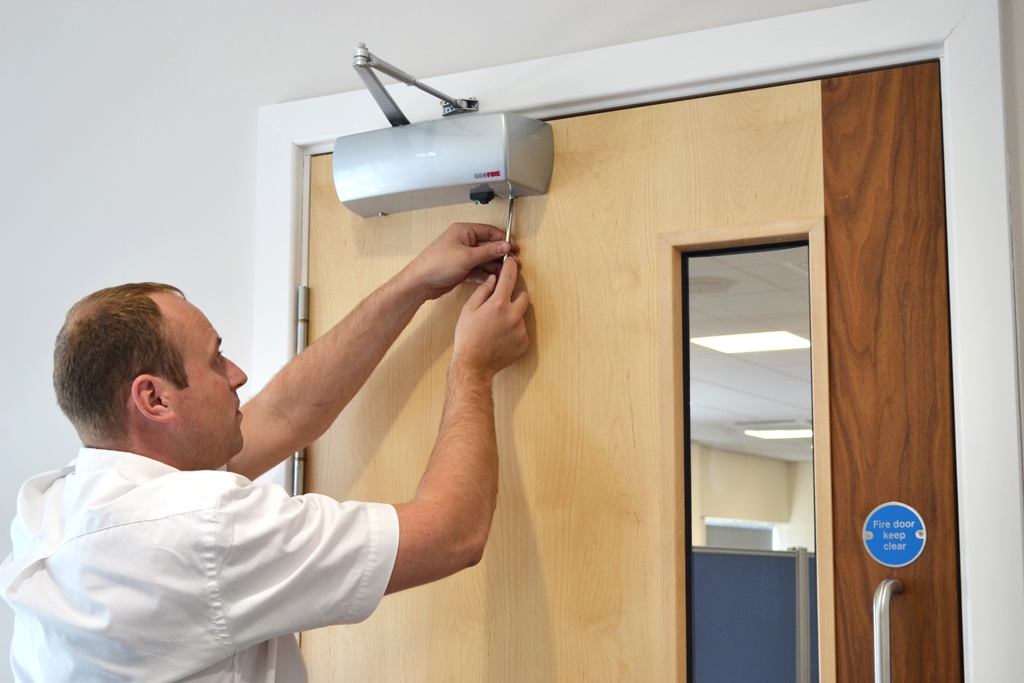 Salamander opens the door to fully compliant wire-free fire door safety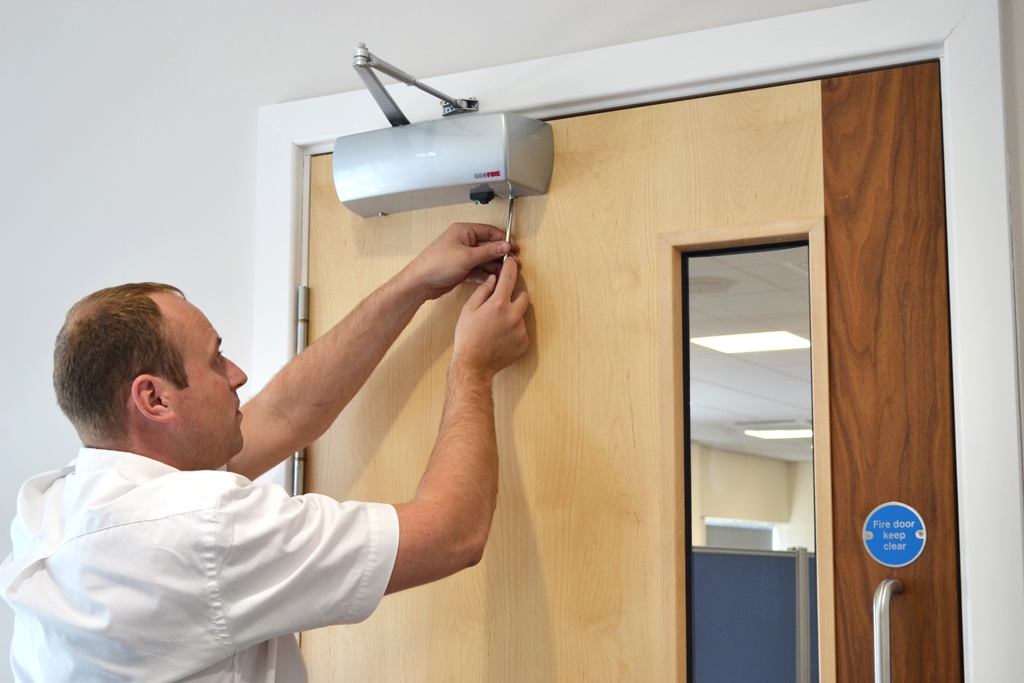 Geofire's Salamander range of radio controlled fire door safety products have all the benefits of hard-wired electromagnetic door retainers and closers, but as the range's devices are wire-free, they are quick and easy to install, saving time, installation costs and disruption to a building's fabric or its occupants.
Salamander devices connect wirelessly to a mains-powered controller unit, which is easily wired into to the existing fire alarm system, ensuring that fire doors will safely close in the event of a fault or fire. They are approved to EN1155 and CE marked. One controller unit can manage up to 99 fire door closers or fire door holders.
Keeping fire doors in the open position has many benefits. It ensures ease of access in line with the disability provisions and helps prevent wear and tear of expensive fire doors and improves building ventilation.
The Salamander door closer is suitable for most fire doors, holding them open at any desired position. It can also be used in free-swing mode, making it ideal for bedroom doors. When the fire alarm is activated, the door safely closes.
Features include; free-swing and fixed holding modes, suitable for any fire door installation to power size 3 modern design, up to two years battery life, CE marked under the CPR, low maintenance, holding angle of 65°-120°.
The Salamander door holder is designed for doors where  standard closers are already in place. It uses innovative, wire-free, magnetic technology to safely hold open fire doors and release them upon activation of the fire alarm.
Features include; suitable for doors up to and including power size 5, meets stringent protection measures needed at crucial fire exits requiring category A protection, prolongs fire door life, two alkaline C cell batteries provides 12 months battery life,low battery warning, approved to EN1155, CE marked under the CPR, EMC approved.
For further details of the Geofire Salamander range, call us today on 051 448389 or email info@fireproductsdirect.ie