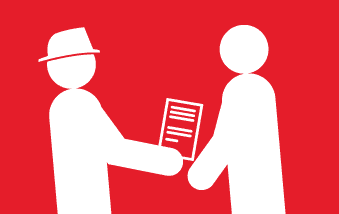 Here in Ireland we have 30 fire services managed at local authority level. The staff of these fire services operate 220 fire stations across the country and are made up of full-time professional fire fighters and retained part-time staff.
Under the provisions of the Fire Services Acts 1981 and 2003, authorised inspectors from the fire services can visit and inspect any building/premises within their jurisdiction at any reasonable time.
Such visits can sometimes prove stressful for owners/managers or those with responsibility for a building. Knowing what to expect can help put you at ease and prepare for your visit, whatever the circumstances.
TYPES OF INSPECTIONS
Such inspections are generally carried out on the basis of risk profiling i.e. the scale & nature of premises, level of management present, number of call outs etc. Particular emphasis is placed on high risk premises such as those which accommodate sleeping persons including Nursing Homes, Hotels, Community Assisted Living etc. Owners/Managers may be notified in writing of inspection in advance of visit.
These inspections are generally carried out following a complaint from members of the public or following a fire. These inspections can take place without notice at any reasonable time day or night.
WHAT HAPPENS DURING THE VISIT
Arrival
When a Fire Officer arrives, they will present with ID. He/She will also carry in person "Authorised Persons Documentation" which is available to you on request.
Note: Authorised inspectors do not need a search warrant to carry out an inspection. If a fire services inspector is refused entry, obstructed or impeded in his or her duties, it is considered a criminal offence that is punishable by a fine of up to €3,000 and/or six months imprisonment.
The Fire Officer will ask to meet with management and/or designated person/s with responsibility for the building. He/she can request that more than one person is present.
Meeting
The inspecting Fire Officer will normally ask that you present your Fire Safety Log Book Register. This can form the basis for initial discussion during the meeting.
He/She will look for evidence of:
Fire Plan/Procedures in place and/or duties as assigned to particular staff members
Daily/weekly/monthly checks as per Fire Safety Log Book Register
Routine Maintenance Records carried out by a competent person/contractor
Fire Safety Training/Fire Drills
Any official documents relating to the building's safety
The inspecting Fire Officer may take notes during this meeting which helps form opinion and rationale for decisions arrived at later.
Walk – through/Inspection of Premises
The inspecting Fire Officer may ask management to accompany him/her on a walk-through/inspection of the premises
He/She may continue to ask a number of questions such as
The number of employees or occupants in the building?
The purpose of any room or area in the building?
The materials used in the building's construction?
When did you last hear the Fire Detection & Alarm System sound?
During the walk, the inspecting Fire Officer may pay particular attention to the following:
Fire Detection & Alarm System 
Is your Fire Detection & Alarm System panel "clean & green" i.e. with power and without fault?
Is the "Annex D2" Model Test Certificate affixed beside the FDAS panel?
Is the system maintained in accordance with Irish Standard 3218:2013
Note: Maintenance of Fire Detection & Alarm Systems should be carried out bi annually or quarterly (depending on the scale and nature of your premises) with daily and weekly user checks to ensure functionality.
Fire Extinguishers/Fire Blankets/Hose Reels 
Have you adequate and appropriate Fire Extinguishers/Fire Fighting equipment given the scale and nature of your premises?
Are your Extinguishers maintained in accordance with Irish Standard 291:2015
Note: Maintenance of Extinguishers and Hose Reels should be carried out at least once per annum, with user checks every month to highlight any issues.
Emergency Lighting System 
Are all your indicators and monitors showing correct operation, normal condition and fully ready?
Note: Inspection and test procedures should be carried out quarterly and annually in accordance with Irish Standard 3217:2013 with user checks on a daily and weekly basis.
Fire Doors/Windows
Do your Fire Doors/Windows closes properly?
Are your Fire Doors easily identifiable with signage on both sides?
Are there any gaps? Note: There should be no gaps greater than 3mm
Are your Intumescent Seals/Strips fully intact? Note: Fire seals should not be painted over
Are any glass panels and ironmongery fitted fit for purpose?
A certification label should be present on each door stating the type of fire door.
Note: Inspection of Fire Doors should be carried out bi annually in accordance with British Standard 8214:2016 and 5499-5:2002
Escape Routes/Exit Doors
Are all escape routes and exit doors free from obstruction?
The inspecting Fire Officer may ask management to demonstrate that exit doors open and are immediately available for use
Perimeter of Building
The inspection will normally include a 360 degree review of the perimeter of the premises and will include check of
Fire Hydrants
Fire Assembly points
Outbuildings
External area's should be kept free of vehicles and other obstructions to allow safe escape to assembly area.
Note: Fire Hydrants should be 6m away from the building, clearly identifiable, marked with a black "H" on a yellow plate. The diameter of the water main (in millimetres) should be indicated above the "H" and the distance from the marker plate to the hydrant (in metres) should be indicated below the "H". The hydrant cover itself should be painted yellow and any vegetation that may obstruct it kept clear.
FINDINGS/REPORT
The inspecting Fire Officer may take into consideration the hazards/risks and control measures in place before forming an opinion.
Under the Fire Services Act of 1981 and 2003, inspecting Fire Officers have the powers to serve a Fire Safety Notice on buildings that are not in compliance.
Such notices may impose certain measures on the owner or occupier of the building and may specify a timeframe within which any requirement shall be complied with.
Whereby the building poses a serious and immediate risk to the safety of persons in or on the premises a Closure Notice may prohibit the use of the building, or a specified part of the building with immediate effect.
If you wish to appeal a Fire Safety Notice or Closure Notice, you may do so within fourteen days from the date of service to the District Court on any one or more of the following grounds:
1. That you are not the owner or occupier
2. That the building is not a potentially dangerous building
3. That the notice is unreasonable because of the improbability of a fire occurring in the building or because of the                                     improbability of serious danger to life arising from fire
4. That compliance with the requirements of the notice would involve unreasonable expense or an unreasonable interference                  with the use of the building or land
5. That the notice specified an unreasonably short time for complying with its requirements or any of them.
Note: Each fire authority keeps a register of Fire Safety notices and Closure notices served by it and the register is available to any person at all reasonable times.
If you have any questions in relation to your obligations as an owner/manager or designated responsible person or simply would like to learn more about how we can help you on your compliance journey, please feel free to contact us at info@fireproductsdirect.ie 
Author: Brendan Stamp,Director, Fire Products Direct
Acknowledgements
We would like to extend our sincere thanks to Senior Assistant Chief Fire Officer, Killian John Hennessy, Kilkenny Fire and Rescue Service for his contribution to this blog article.